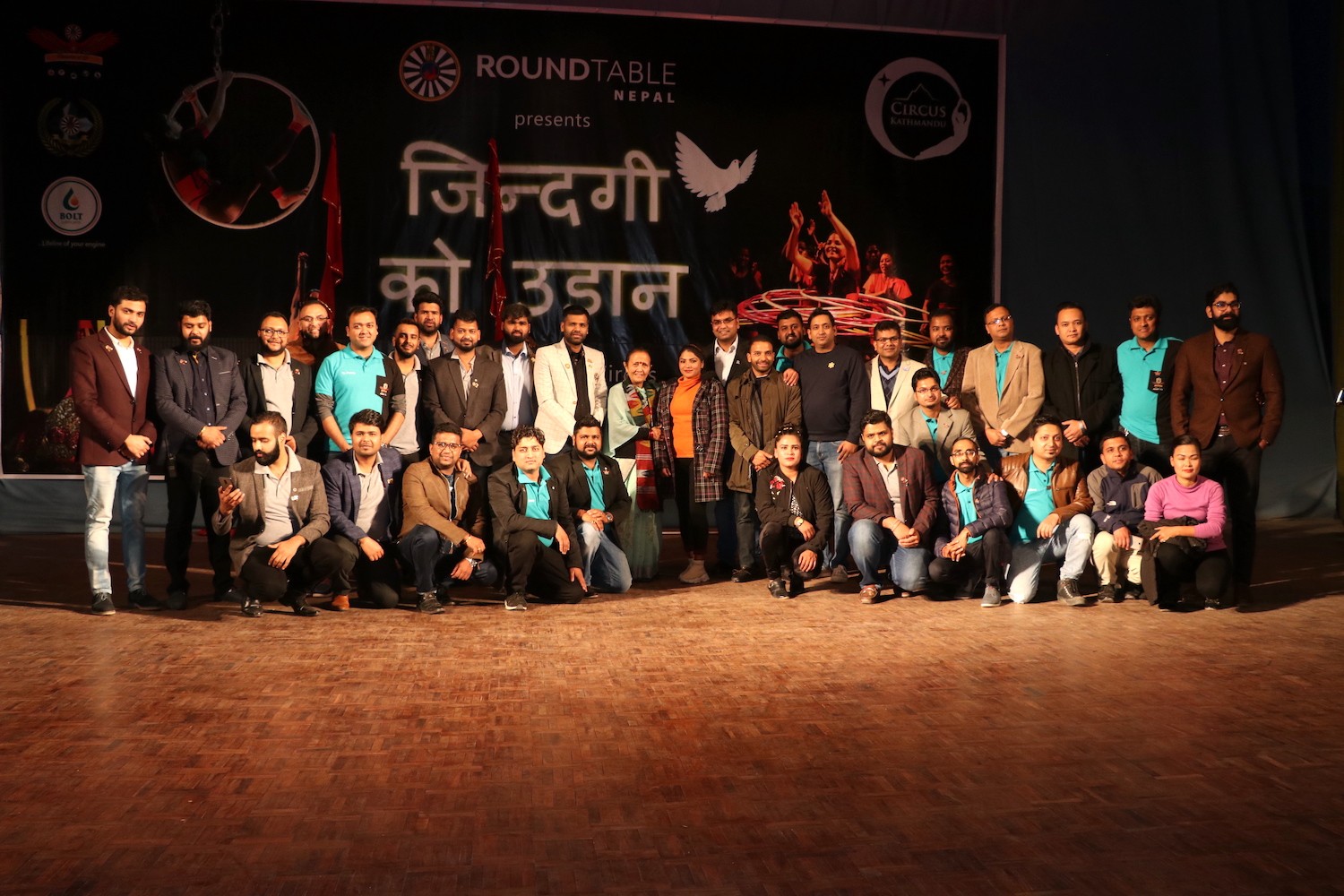 "Zindagi ko Udaan" was an initiative by Kathmandu City Round Table 12 and Kathmandu Titans Round Table 25 wherein awareness on Human Trafficking was done. A show was organized where Circus Kathmandu was invited which is an NGO comprised of people rescued from human trafficking. The program was held on 14 December 2019 at Nepal Academy Hall, Kathmandu in the presence of Ms. Anuradha Koirala (Founder of Maiti Nepal), Tr. Jayant Agrawal, Tr. Saurabh Kedia and Social Activist Rambabu Nepal.
"Circus Kathmandu" is doing contemporary circus and acrobatic acts all over Nepal for a living. The show was a huge success with 1200 spectators among which 433 kids were from EAC (Educate a Child ) project who were invited to watch the show.
KCRT 12 and KTRT 25 were awarded by "Ruby Studded Silver Pin" for acquiring 3rd prize in ASPA region "I AM LEGEND" Philanthropic Initiative by RT India Mumbai 19 for this event.
"Zindagi Ko Udaan" indeed has left a golden mark in the history of KCRT 12, KTRT 25 and Round Table Nepal with lot of memories.