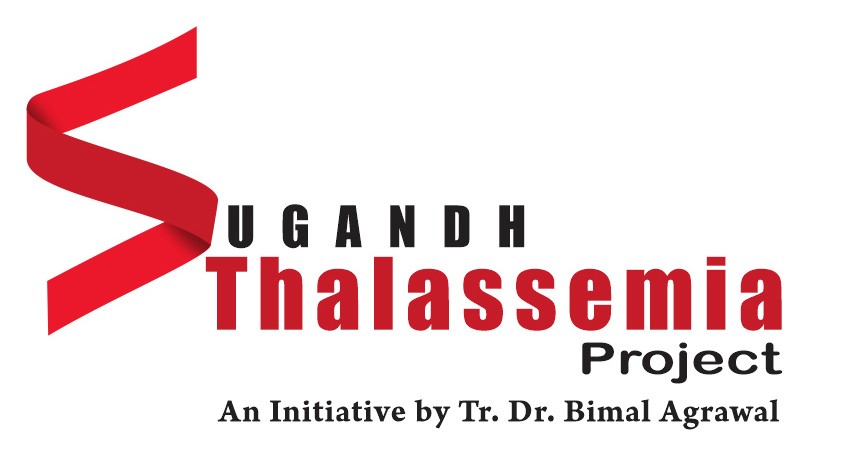 Inauguration Date: 3rd February, 2018
Mentor & Super human Initiative:
It was herculean hard work, dedication, sincere selfless efforts, precise planning and execution that has taken Sugandh Thalassemia Project to greater height & none other than Tr.Dr Bimal Agrawal could have done so to make this Dream Project running. Sugandh Care Foundation provided complete supporting hand together with Round Table Nepal both in terms of Financial Funds & Guidance when and where required. That has boosted morale and given confidence to strive forward.
Tr. Dr. Bimal Agrawal initiated this Project and here we are now ready to add feather to this dream project by expanding it to other city, Kathmandu. It was Tr. Dr. Bimal vision to serve patient suffering from genetic disorder "Thalassemia" that has led and got us to this platform whereby we are now rendering all possible services to 64 patients and counting. Right on day 1 we had 12 patients and present we have 64 registered patients taking regular services at Biratnagar sector.
Description of Disease:-
Thalassemia is genetically inherited blood disorder in which the body makes an abnormal form of hemoglobin. Hemoglobin is the protein molecule in red blood cells that carries oxygen. The disorder results in excessive destruction of red blood cells, which leads to anemia. Thalassemia was first clinically described nearly a century ago and treatment of this widespread genetic disease has greatly advanced during this period. DNA‐based diagnosis elucidated the molecular basis of the disease and clarified the variable clinical picture. It also paved the way for modern methods of carrier identification and prevention via DNA‐based prenatal diagnosis.
Thalassemia is a growing global public health problem with an estimated 900,000 births of clinically significant thalassemia disorders expected to occur in the next 20 years. This growth will occur in disorders previously uncommon in many parts of the world
Treatment:-
Treatment depends on the type and severity. Every aspect of supportive care, including safer blood supply, more regular transfusions, specific monitoring of iron overload, parenteral, oral chelation, and other therapies, has prolonged life and improved the quality of life of these patients. Significant advances have also been made in allogenic bone marrow transplantation, the only curative therapy
Number of Patients Registered:-
64 Patients are currently registered under the project and are getting benefitted by treatment.
Benefits provided under the project:-
At the onset of this Project, we were providing Rs 200 subsidy on every pint of blood and Free OPD to the patients. However, with financial support and efforts from Sugandh Care Foundation and Round Table Nepalfraternity after considering the poor financial condition of the patient below mentioned are benefits being provided to the Patients:
Rs 370 subsidy is provided on every pint of blood taken from Biratnagar Blood Bank.
Free Medicine, Tablet Defrijet& Folic Acid 5mg are being provided on regular basis to patients.
Free Serum Ferritin Tests at SRL Lab, Biratnagar.
Free OPD Services is provided by Tr. Dr. Rajesh Yadav at Bal Balika Clinic, Biratnagar.
Free Food is provided to patient & their attendants while they visit for transfusion & checkup at Koshi Zonal Hospital, Biratnagar.
Free Cannula for blood transfusion.
*A patient today is incurring only Rs. 2400/- per year for which they were spending approximately Rs 40,000/- in the past before getting registered with Sugandh Thalassemia Project.
**Approximately +1200 food coupons have been used by patient and their attendants in this 6 months period whenever they come for transfusion and regular follow-up treatment.
*** Sugandh Thalassemia Project has a Facebook Page registered whereby all regular activities and events are posted and updated regularly along with texts, pictures and visuals as well. This page has infact even got us donation from Italy by Mr. Giuseppe Brandinu worth Euro 250 who himself is a patient suffering from Thalassemia.
**** On 6th of July, 2019 a new chapter is added in Sugandh Thalassemia Project whereby services are going to resume very soon in Kathmandu sector as well. 1st Thalassemia Health screening Camp was organized at Nepal thalassemia Society Health Post in Kathmandu.
Future Planning
Financial funds provide the backbone for the project. As we shall be requiring 1.5 lakhs to 2 lakhs per month ,long term planning needs to be worked out to create proper infrastructure in generating funds from corporate CSR , fund raisers , voluntary donors both from tablers and non tablers.
Record Book of each patient shall be maintained which will have complete details of patient, medical history, blood transfusions records, diagnosis, medications given, treatment plans, pathology test results e.t.c.
The main reason for increased cases of Thalassemia is lack of awareness about the disease. Steps need to be taken to raise awareness in our society about Thalassemia so as to prevent & further check it from spreading.
BMT-Thalassemia
The main cure available today for Thalassemia is Bone Marrow Transplantation (BMT) from compatible donor (a matching sibling or a matched unrelated donor from a bank), Prof. Lucarelli and his team have done more than 1,500 BMTs for thalassemia (about 50% of all the BMTs done in the world) in the last 30 years and are the worldwide authorities in this field. In low risk young children with a compatible donor, the thalassemia free survival rate is 89% with no more need of blood transfusions; and the mortality risk is very lower at only 3%. The child has to stay in the hospital for about 35 days & has to come back every week for 3-6 months. In Asia the cost of a BMT is about INRs 4-5 lakhs. Our team has met representative from leading Pharmaceutical Company from India who are trying to provide medicine at Nominal costs. Effort & awareness needs to be raised for those thalassemia patients to undergo bone marrow transplant both in terms of finance and disease through proper counselling.
Prepared by: Tr. Praful Daga Sugandh Thalassemia Project Convenor (2018-2019)